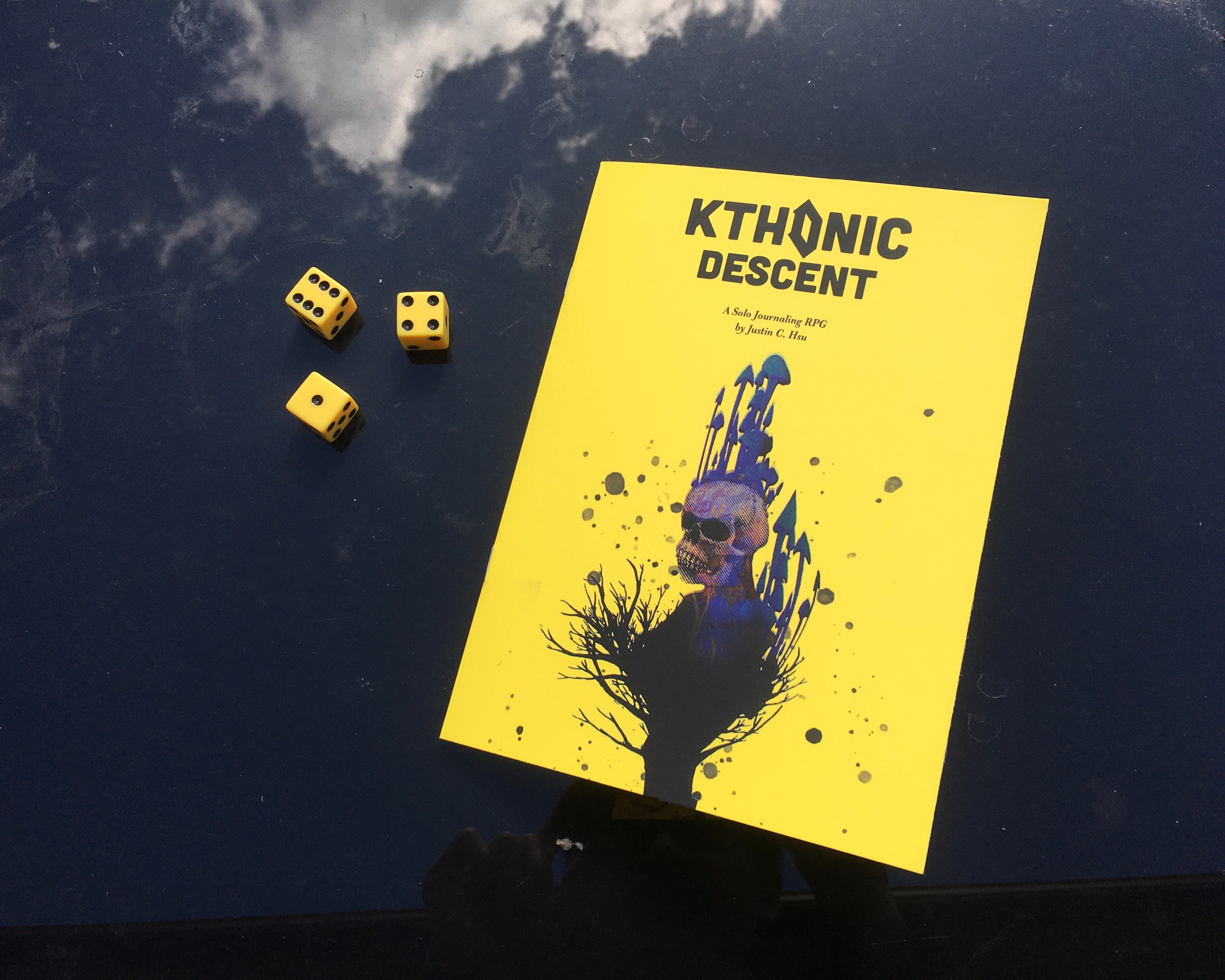 Kthonic Descent
BUY THE PRINT VERSION OF KTHONIC DESCENT HERE

Kthonic Descent is a narrative solo journaling rpg about a hero (or villain) who descends into the darkness, be it a dungeon or an ancient ruin, or perhaps the subterranean world beneath their sleepy village, to complete a Quest. It is a world-building, and character-building exercise, fit for fantasy and sci-fi, and even horror— anything can happen, it's up to you to flex your creative muscles.

I would love reviews or constructive criticism!

— Justin C. Hsu (@justonky)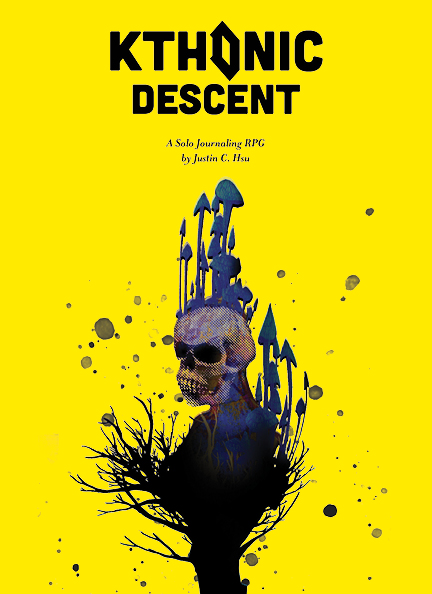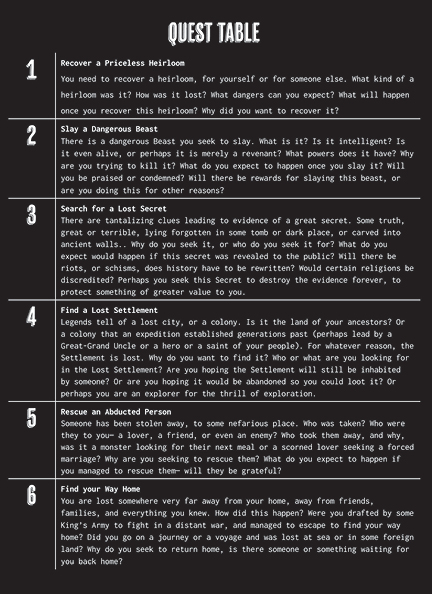 Purchase
In order to download this game you must purchase it at or above the minimum price of $2 USD. You will get access to the following files:
KD Character Sheet.pdf
896 kB
Community Copy
Support this game at or above a special price point to receive something exclusive.
Community Copy
Gaming is a need. If you're in need, and can't afford this game* under the Capitalist conditions we all toil under, please help yourself to a free digital copy from the community. From all of us. Games are an important cultural universal of humanity, as valuable as art and writing. It is part of our shared heritage. No gamer can game alone. So be welcome, comrade. Come, let us join our tables and eat of the bounty of the Earth, and of our heart and minds.
+ PDF sales will add 1 copy to to the pool of community copies.
"I come with empty hands and the desire to unbuild walls." ― Ursula K. Le Guin, The Dispossessed: An Ambiguous Utopia

*if you have to think about it, you probably could use a community copy.