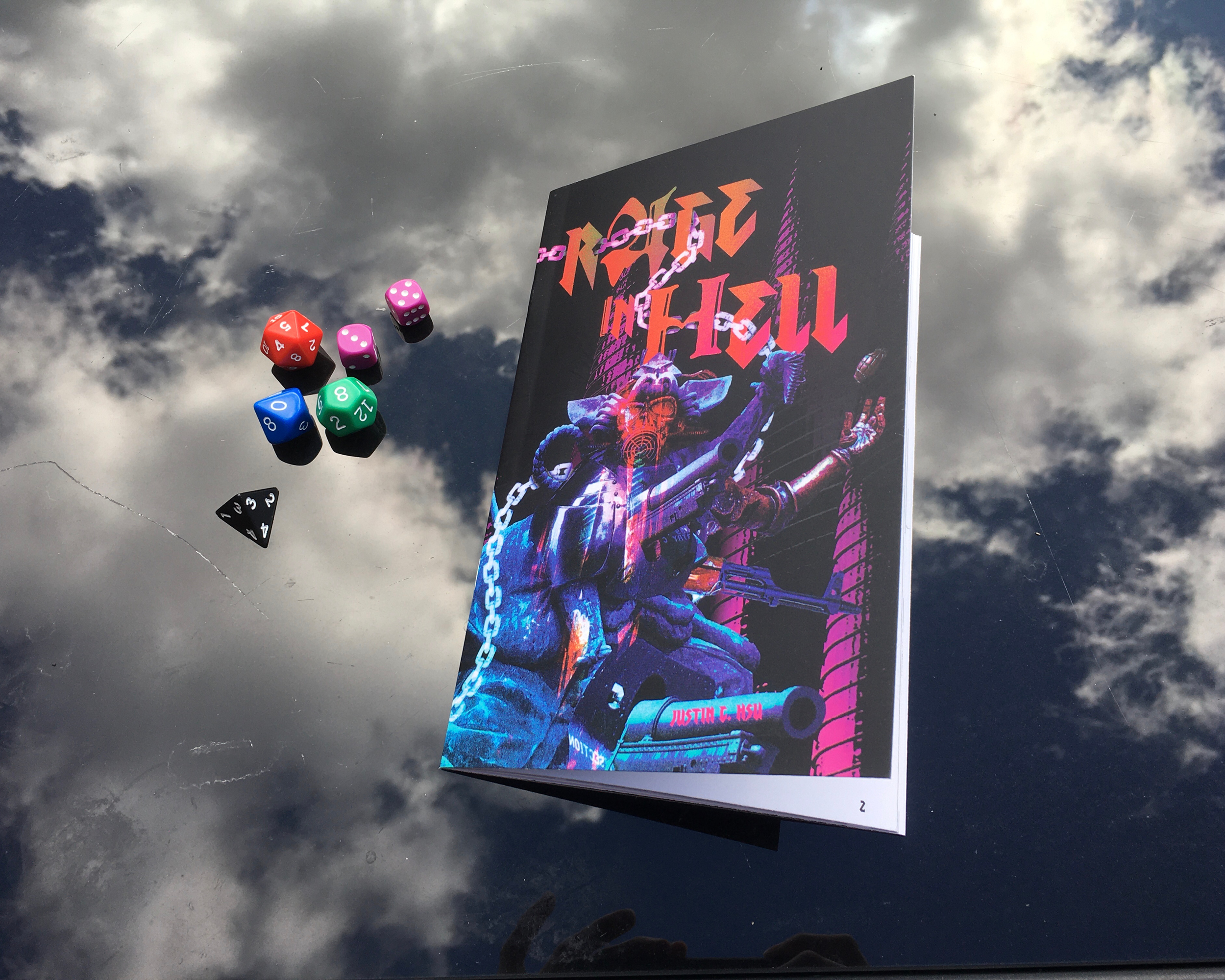 Rage in Hell
A downloadable solo combat rpg
BUY THE PRINT VERSION OF RAGE IN HELL HERE

A "boardgame" in under 20 pages! In this solo combat rpg, you play as a mighty star warrior, attempting to escape a planet full of demons who are hunting for you.

Using a deck of cards, and with fearsome weapons, you fight your way through myriad enemies in order to reach a warp gate and escape the planet.

Rage in Hell is not really a rpg at all, but more of single player board game about going from point A to point B, and killing everything in your way. It shares its DNA with RPGs in that there is platonic solids, lots of tables, and other stereotypes. But definitely something closer to Chainsaw Warrior in nature despite coming in the form of a Zine.

With some hacking and modifications, you could use the stuff in this Zine for your OSR games.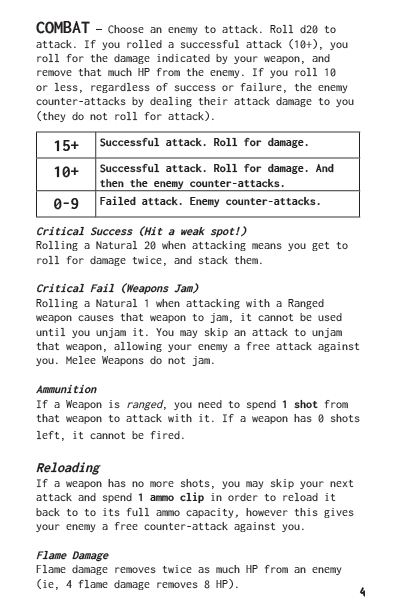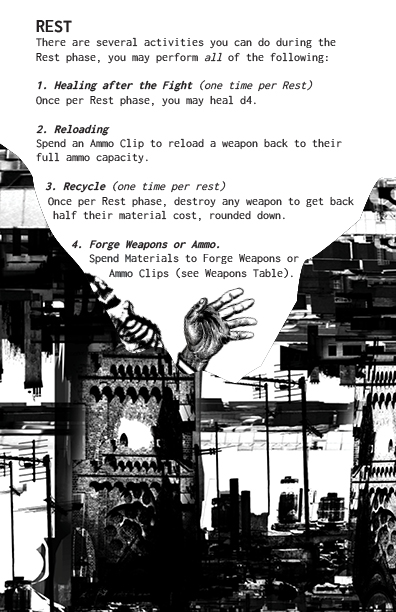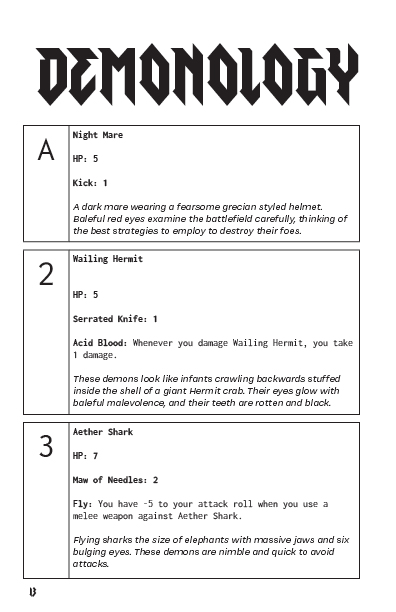 Purchase
In order to download this solo combat rpg you must purchase it at or above the minimum price of $4 USD. You will get access to the following files:
Rage in Hell pdf edition.pdf
5 MB
RiH Character Sheet.pdf
1 MB
Community Copy
Support this solo combat rpg at or above a special price point to receive something exclusive.
Community Copy
Gaming is a need. If you're in need, and can't afford this game* under the Capitalist conditions we all toil under, please help yourself to a free digital copy from the community. From all of us. Games are an important cultural universal of humanity, as valuable as art and writing. It is part of our shared heritage. No gamer can game alone. So be welcome, comrade. Come, let us join our tables and eat of the bounty of the Earth, and of our heart and minds.
+ PDF sales will add 1 copy to to the pool of community copies.
"I come with empty hands and the desire to unbuild walls." ― Ursula K. Le Guin, The Dispossessed: An Ambiguous Utopia

*if you have to think about it, you probably could use a community copy.